About us
From sailing yachts and motorboats, through nautical and emergency equipment
to marine industry steel constructions, composite constructions and wind-powered energy sources, we apply innovative technologies to create products of optimal performance.

Our 30 years' experience as nautical manufacturer earned us a renowned place on both Polish and international market, as one of the most acclaimed and dynamically developing Polish yacht producers.
Improvement and cutting-edge design are the key to our success. We are constantly investing in the stock of machine tools, introducing new models each year and applying leadingedge solutions. VIKO YACHTS has merged the integration of new technologies into craftsmanship that guides our boatbuilding. Our products are the result of combined efforts of Italian and German designers, as well as our own design team, backed up by almost 30 years' expertise.
VIKO YACHTS has 10 500 square meters of production space with a reliable, modern machine park. Our employees form a passionate, competent team of advisors, technicians and dedicated production employees.
Over 200 units leave our two factories each year. VIKO YACHTS possesses 3 main outlets in Europe, whereas our international distribution network extends to nearly 30 dealers, allowing us to provide our clients with comprehensive customer service.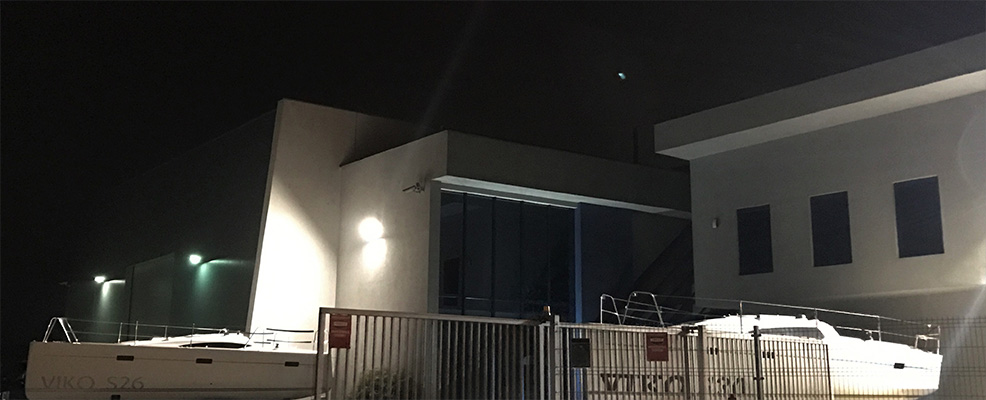 At the turn of 2013/14 the new sports yacht line was launched VIKO S 22 and VIKO S 30, designed by Italian studio SLYD di Sergio Lupoli. By 2015 we introduced VIKO S 21, which quickly gained lots of interest and came to be a bestseller. 2017 Dusseldorf International Boat Show was the opening night for yet another yacht from the same design line - VIKO S 26. New models VIKO 35, VIKO 40 are due to be introduced soon, as we are relentlessly working to expand our offer.
We strive towards excellence, to provide the best sailing experience to our customers.

Reliability

Innovation

Experience

International
projects