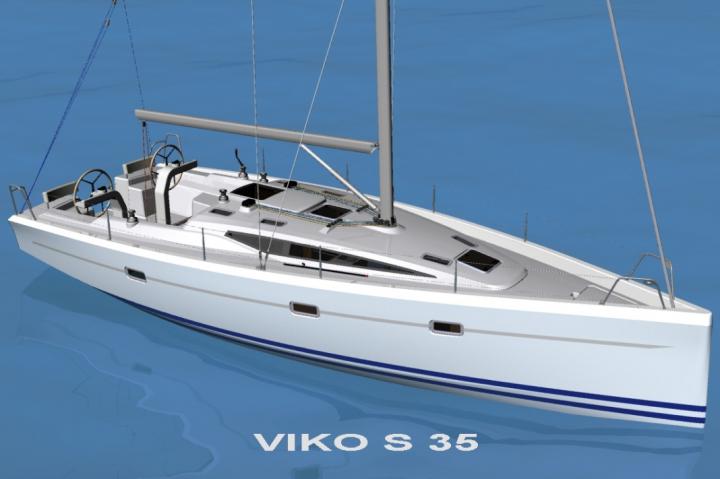 03.01.2018
NEW LINE VIKO S 35 & VIKO 40
From the renowned Italian studio Sergio Lupoli YACHT Design , famous for award winning constructions come the new VIKO S 35 belonging to the new design line.
On 2018, SLYD celebrates it's 50 anniversary with the release of VIKO 35 and her larger sister, VIKO 40 , the biggest and most prestigious project created in cooperation with VIKO YACHTS so far.
The new line draws attention with its ' impeccable design, Italian craftsmanship and quality detail work. Staying true to the VIKO YACHTS trademark sports character, the sleek lines and carefully crafted construction hold promising nautical properties. With their customizable sail settings and other go-fast features , yachts from the new design line are at heart performance-oriented boats, albeit with plenty of space and number of smart solutions that allow to enjoy the sailing experience to its fullest capacity.
Both V 35 and V 40 will be available in number of options ,featuring a vast array of accessories and additional equipment to choose, in order to create the perfect seaman's boat.