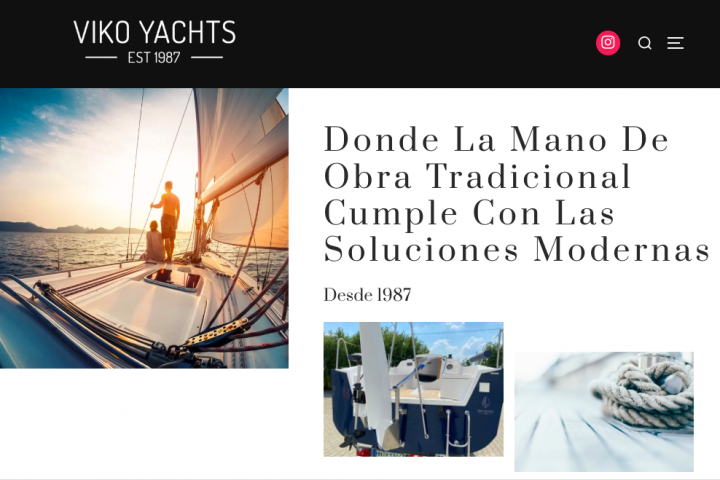 22.03.2023
Welcome our new distributor in Spain!
We are thrilled to share that we have recently welcomed a new distributor to the VIKO YACHTS family for our sailing yachts in Spain. We couldn't be happier to have partnered with such a reputable and experienced distributor, who has a deep understanding of the Spanish market. Our aim is to strengthen our presence in Spain and offer our high-quality sailing yachts to the local community. We pride ourselves on our commitment to innovation and customer satisfaction, and we believe that our latest move will provide the best possible experience for our clients in Spain.
Our new VIKO YACHTS distributor in Spain will showcase our sailing yachts at the Murcia Boatshow 2023. This is an excellent opportunity for boating enthusiasts to experience the quality and design of our yachts.
We are confident that our new partnership will lead to exciting new opportunities for growth and expansion. To find out more about our new distributor and the services they offer, please visit their website at https://vikovelero.es. Their office is located in Aguadulce, 04720, Province of Almería, Spain. We look forward to working closely with our new distributor to bring our stunning sailing yachts to even more customers across Spain.