Demonstration VIKO S 35 2019
Sold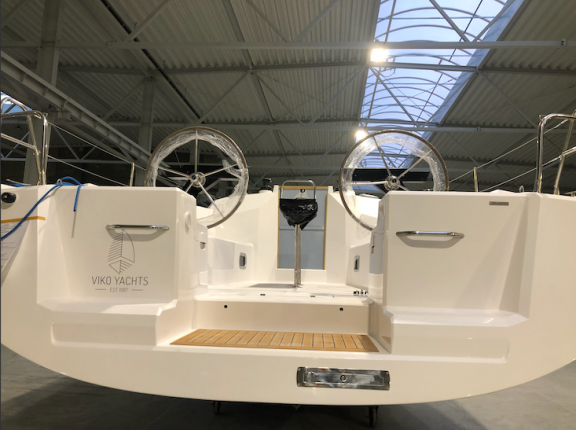 About
Exposition sailing yacht VIKO S 35 in excellent condition,  year od production 2019, loco factory Poznan,Poland.
3-cabin version, fixed keel, double steering wheel, full rigging & set of sails,   30 HP saildrive engine  included.
Internal accomodation  in modern oak wood,  upholstery  in elegant   beige  .
Additional equipment can be installed upon request- for more information,  use contact form below.
ASK FOR MORE